OpenGov Financials
MWSD is Committed to Open and Transparent Communication.
As part of our commitment to open communication and transparency, MWSD makes available a variety of financial data shown below.
OPEN GOV DATA
The purpose of the OpenGov Data is to provide accessible, easy to understand financial data to residents.
Revenues, including breakdown by source
Expenses, including breakdowns by types
Sort by year from 2014 to 2019
Separate Sewer and Water funds
Click on the Image Below to View the Open Gov Financial Data for the District. An explanatory video is available below.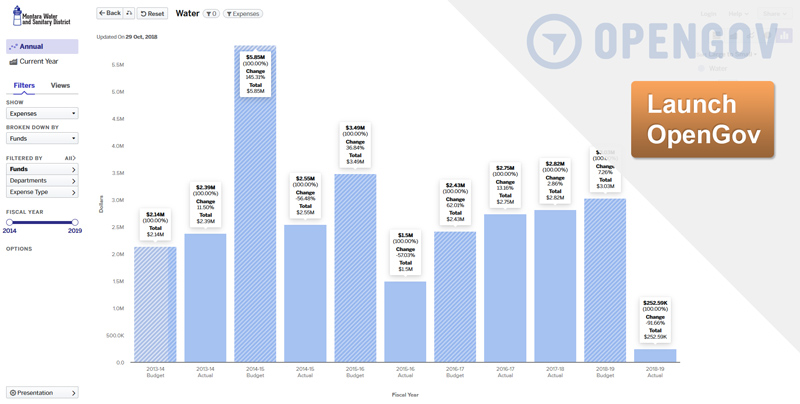 Watch This Video for an Introduction into Open Gov
OTHER FINANCIAL DATA
The following information is available in the links in this section under Rates and Finance: