Staff
Montara Water and Sanitary District is governed by a five member elected board of directors and staffed by 7 employees. The District staff is headed by the General Manager and organized into a number of divisions. Major activities of the district include:
Customer support and administration: issuance of sewer and water connection permits, response to customer inquiries, rate studies, mapping, public information, information management, and more.
Operations, including operations of the treatment plant, inspection, analysis cleaning and repair of the sewer system, Engineering design and related activities.
Oversee solid waste franchise through Recology of the Coast.
If you have questions about our services or need help, please visit our Contact page available by clicking here.
Organizational Chart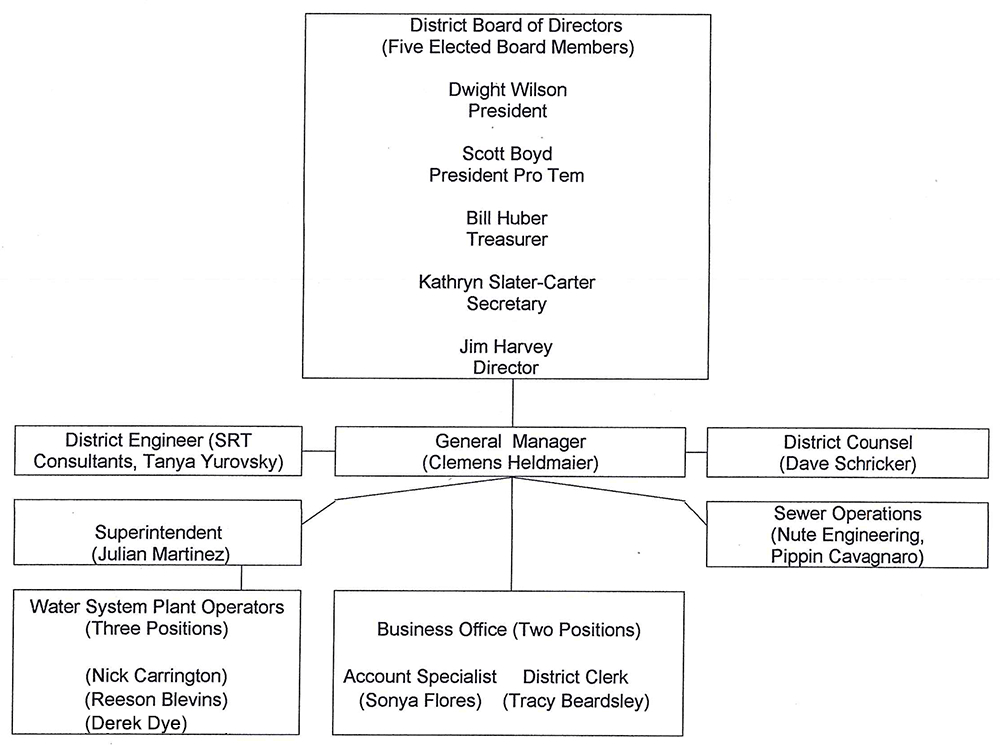 Staff Compensation
Click here to view the State Controller's website for salaries and compensation for Board and Staff members of the Montara Water and Sanitary District.